Socializing, meeting new people, discovering new places and cultures – that is what makes a stay truly special! Tenerife is one of the most diverse islands in the world and so are its people and events. No matter what you are looking for, there are options for everyone!
Starting from traditional cultural festivities, sports, and musical events to socializing events with peers and fellow nomads.
So, what are you waiting for? Give yourself a break and enjoy the events and festivities around the island.
Here are 7 events in Tenerife you don't want to miss out on!
1. Senderiza-t Hiking Tour – Stargazing Night
A hiking event organized by the Town Council of Granadilla de Abona for a 3- hour hike around the Teide, including a sunset observation at Mirador Los Poleos and a stellar observation at Mirador Boca Tauce. The hike is a medium-level hike.
When? 19th of August
Where? Teide National Park
How? Find more information here.
2. Romería de Garachico
The traditional pilgrimage of Garachico in honor of San Roque, where people and wagons take part in an authentic procession around the town of Garachico, ending with a "Baile de Magos" the traditional dance fest, until midnight with different live bands.
When? 16th of August, Start: 14:00
Where? Garachico, Procession from: Plaza Ramón Arocha San Roque, Baile de Magos: Plaza de San Roque (Ending point of the procession)
How? Find the event brochure here.
3. Language Exchange
Is there a better way to connect with people than with a chill get-together supported by wine and some tapas? We don't think so. Our language exchange is the perfect opportunity to connect with fellow nomads, use and improve your language skills in Spanish and other languages, and have a fun evening. Come and try it out!
When? 4th of August + 18th of August
Where? FU Café, Puerto de la Cruz
How? You only pay for your own drinks and/or food.
Find more information here.
4. Tejina hearts 2022
The yearly festival "Corazones de Tejina", in the village "Tejina" in La Laguna is dedicated to St. Bartholomew. The special custom of this fest is that three streets, "Calle Abajo", "Calle Arriba" and "Calle Pico", representing the three neighborhoods of the village, compete with each other for the best decorations. As the title suggests, the people decorate huge hearts out of flowers, fruits, and branches.
When? 24th of August
Where? Tejina, La Laguna
How? Open to the public. Find more information here.
5. Phe festival Puerto de la Cruz
This indie music festival returns to Puerto de la Cruz for the 7th time and with a long list on national and international lineups. Apart from the concerts it also offers other various activities in different locations throughout town, like "Phe Urban sports" and "Phe Yoga".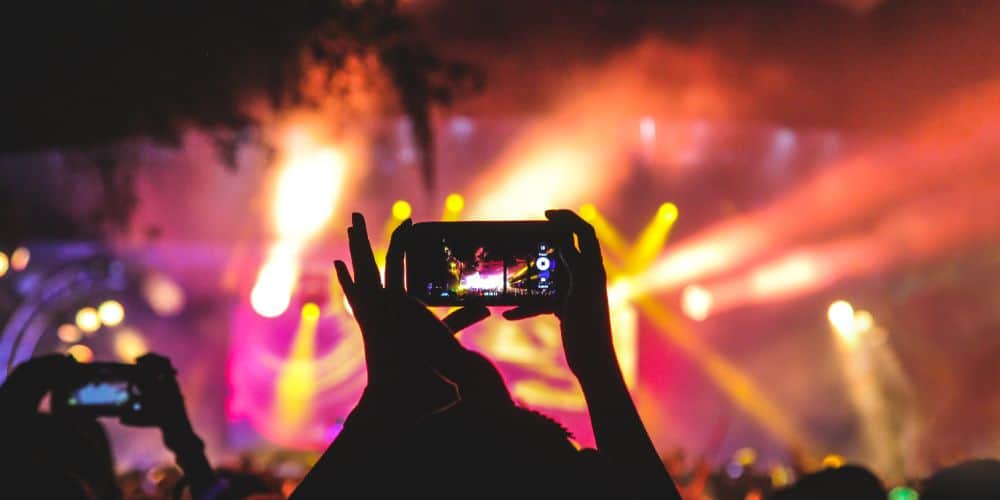 When? 19th -20th of August
Where? Puerto de la Cruz
How? Get more information here and tickets here.
6. Beer festival/ "Oktoberfest"
An Oktoberfest in August and in Puerto de la Cruz? Yes, that is right!
One week long, Puerto de la Cruz will transform into a small "Oktoberfest" , with bars and restaurants preparing different typical German dishes and of course offering a lot of beer.
When? 22th – 28th of August
Where? Puerto de la Cruz
How? Find more information here.
7. Carnival of Puerto de la Cruz
Something special will start at the end of August: The Carnival of Puerto de la Cruz.
Normally it would have taken place earlier this year in March but with the still ongoing covid restrictions during that time it got postponed to August. Lucky for us, we still have a chance to enjoy the carnival in the streets of our beloved city Puerto de la Cruz, and get crazy with the costumes!
When? 25.08 – 11.09
Where? Puerto de la Cruz
How? Find more information here.
There you go with 7 (and a half) events on our beautiful island Tenerife.
As you may have already noticed, the people here love to celebrate and the island can´t get still. That's why there are always many more events etc. going on, but we hope we could get you excited with the mix of events we picked out this month!
Let us know what your favorite festivities are in Tenerife! – local celebrations, sports events, or nomad meetings?