The first things you notice about Tenerife are probably the sun, ocean, palm trees, and EVENTS!
The "Canarios" can't stand still and plan multiple events in Tenerife throughout every month, some being yearly events that people are looking forward to the whole year. Starting from traditional cultural festivities, sports, and musical events to socializing events with peers and fellow nomads. Tenerife has it all!
So, what are you waiting for? Give yourself a break and enjoy the events and festivities around the island.
Here are 7 events in Tenerife you don't want to miss out on!
1. Lagoon Party Tenerife
The Lagoon Party at the Hard Rock Hotel in the south of the island is one of the most anticipated summer events in Tenerife. They offer not one but 2 of their famous pool parties this month. A lot of tickets are already sold out, so be quick and get the chance to experience this great event!
The first one offers the main act of the Australian house duo "NERVO", while the second one brings you back to the '80s with their special edition of the "Children of the '80s".
When? Lagoon Party with NERVO – 04th of September
Children of the '80s – 16th of September
Where? Hard Rock Hotel, Adeje, Tenerife
How? Find more information and tickets here.
2. Language Exchange
Is there a better way to connect with people than with a chill get-together supported by wine and some tapas? We don't think so. Our language exchange is the perfect opportunity to connect with fellow nomads and Spanish learners, use and improve your language skills in Spanish and other languages – and above all have a fun evening. Come and try it out!
When? 1st of September +15th of September
Where? FU Café, Puerto de la Cruz
How? You only pay for your own drinks and/or food.
Find more information here.
3. Gran Fiesta de los Vinos
This event is characterized by a beach party at one of the nicest beaches in the north, Playa del Socorro, a wine fest, and all this combined with a sustainable approach. Take part in this unique event and party to the music of 4 different bands and DJs.
One of the perks of this event: You don't have to worry about driving, as there are multiple buses bringing you down to the beach and later up again, and all that for free!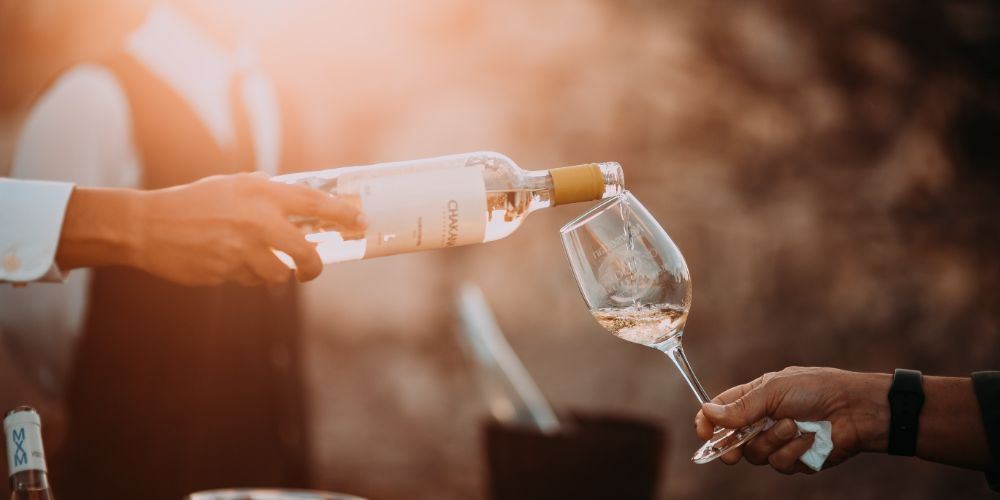 When? 3rd of September 18:00
Where? Playa del Socorro, Los Realejos
How? You only pay for your own drinks.
Find more information here.
4. Puerto Street Market
Imagine hundreds of shops taking their best and most attractive goods to the streets and presenting them, side to side with fellow local vendors to promote not only their own goods but also the whole local economy. Not only will it be a nice day to stroll through the streets and take a look at local products, but you will also find real bargains, as everyone will be giving great offers and discounts.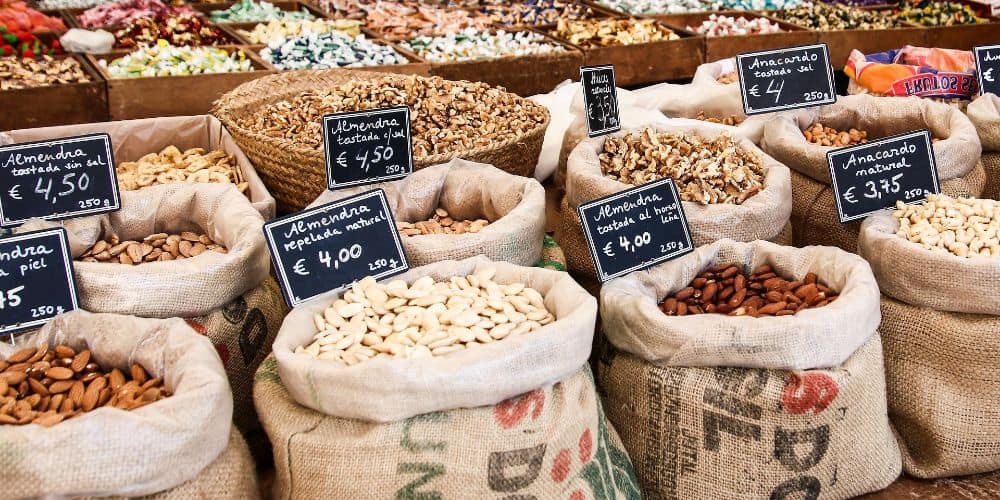 When? 17th of September, 12:00 – 20:00
Where? Puerto de la Cruz
How? Open to the public. Find more information here.
5. Festivities of Santísimo Cristo in La Laguna
During the whole month of September, the town of La Laguna is honoring "Santísimo Cristo", the holy Christ, with religious processions, festivities, and fireworks. The main day of this eventful month is the 14th of September which was declared a public holiday in the municipality of La Laguna. On this day there will be celebrations in honor of the holy Crist and a big, extravagant pyrotechnical display, starting at 23:00, followed by a musical act to continue celebrating at Plaza del Cristo.
When? 14th of September
Where? San Cristobál de La Laguna, Plaza del Cristo
How? Get more information and the full program here.
6. Pub Crawl -Puerto de la Cruz
3 Bars, 1 Group, a lot of fun! – This is the Pub crawl in a nutshell for you.
You start the evening in one bar and move together to other 2 surprise locations with the whole group, making this event the perfect place to socialize, get to know new people ( and new locations ) and have a great night full of fun and dancing!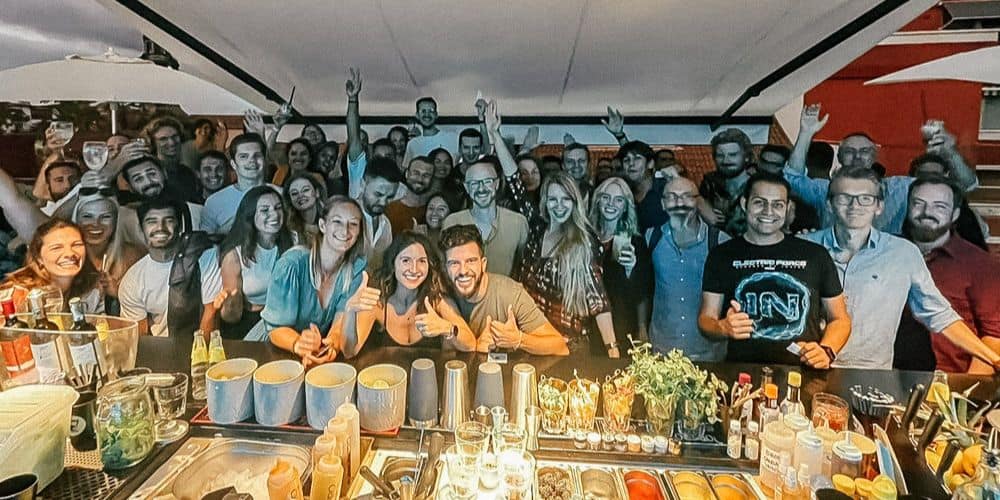 When? 30th of September
Where? Puerto de la Cruz. The location of the first get-together will be announced shortly before the event.
How? Find more information soon here.
7. Carnival of Puerto de la Cruz
The Carnival of Puerto de la Cruz fills the streets and plazas once more with dancers, great concerts and bands, elections of the carnival kings, and much more. This time it will take place as a special summer edition, so be ready to have a great time!
Here are some carnival events:
When? 3rd of September: Pasacalle Carnavalero
9th of September: Night of Carnival in a 90´s theme at Playa Martiánez
10th of September: Night of Carnival at Playa Martiánez
11th of September: Street parade, starting at Plaza del Charco
Where? Puerto de la Cruz, different spots all around the city
How? Find more information and the program here.
There you go with 7 events in Tenerife.
As you may have already noticed, the people here love to celebrate and create memorable events.
That's why there will always be many more events etc. on the island, but we hope we could get you excited with the mix of events we picked out this month!
Let us know what your favorite festivities are in Tenerife! – local celebrations, sports events, or nomad meetings?